DOUBLE STUFF OREO FORTUNE COOKIE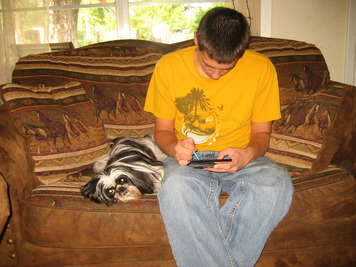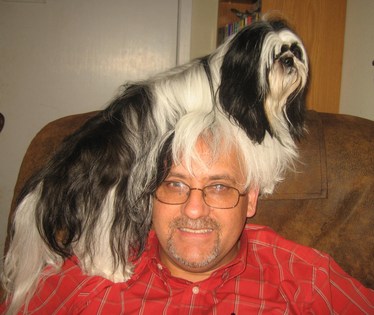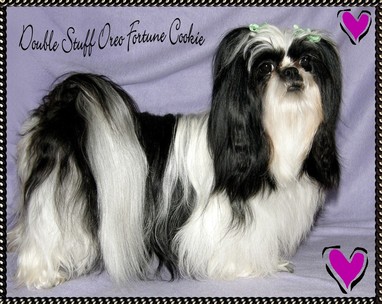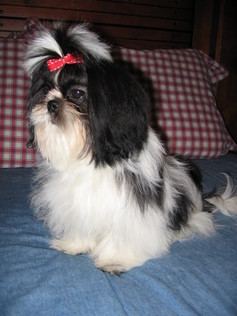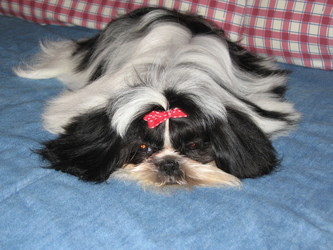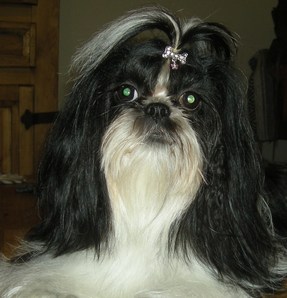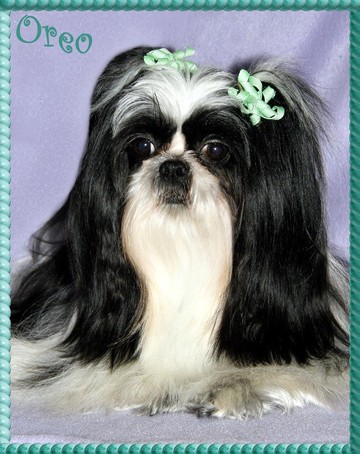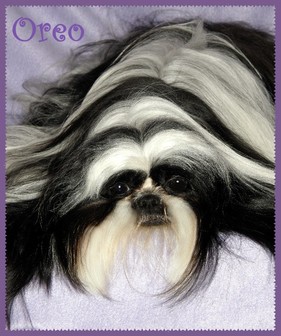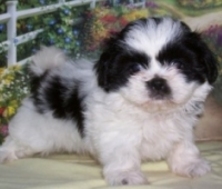 Oreo was our 1st Shih Tzu here at R Texas Star Shih Tzu's. She was just adorable as a baby and beautiful as an adult. We truly were blessed when God brought this little furball into our lives. She started sleeping in our bed the 2nd night she was with us and hasn't left yet. She will be 8 years old the summer of 2013. We bred Oreo, and kept one of her daughters (Mini) and then bred Mini and kept one of her daughters (Minnie Me).
Oreo was 9 1/2 lbs as a breeding female and now has retired and been spayed and gained a few fat pounds. lol! But, she still remains our special little spoiled baby. ​She lays claim to Todd's lap when he is in his recliner and she still gets treats every day after going outside to potty as she did when she was a puppy. She knows lots of tricks and loves to show off for anyone who comes to look over.
Caleb our oldest son with Oreo
sleepy Oreo as an
adolescent