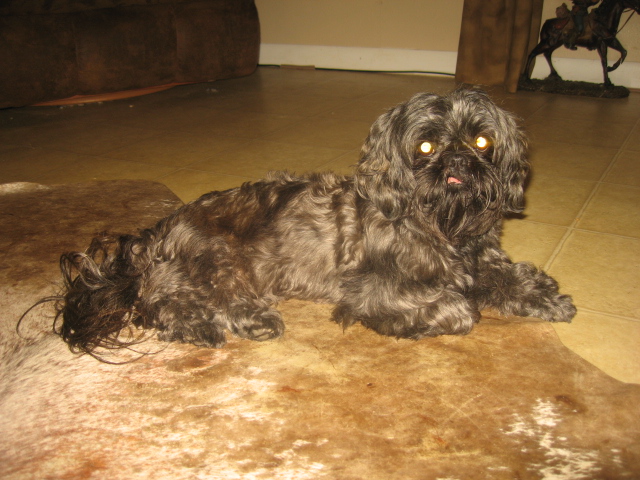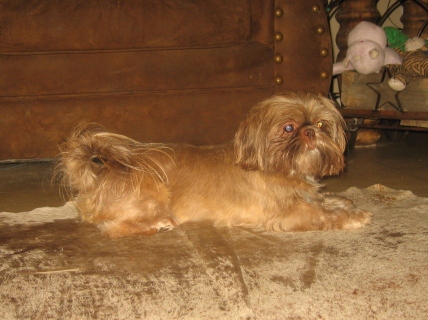 R Texas Star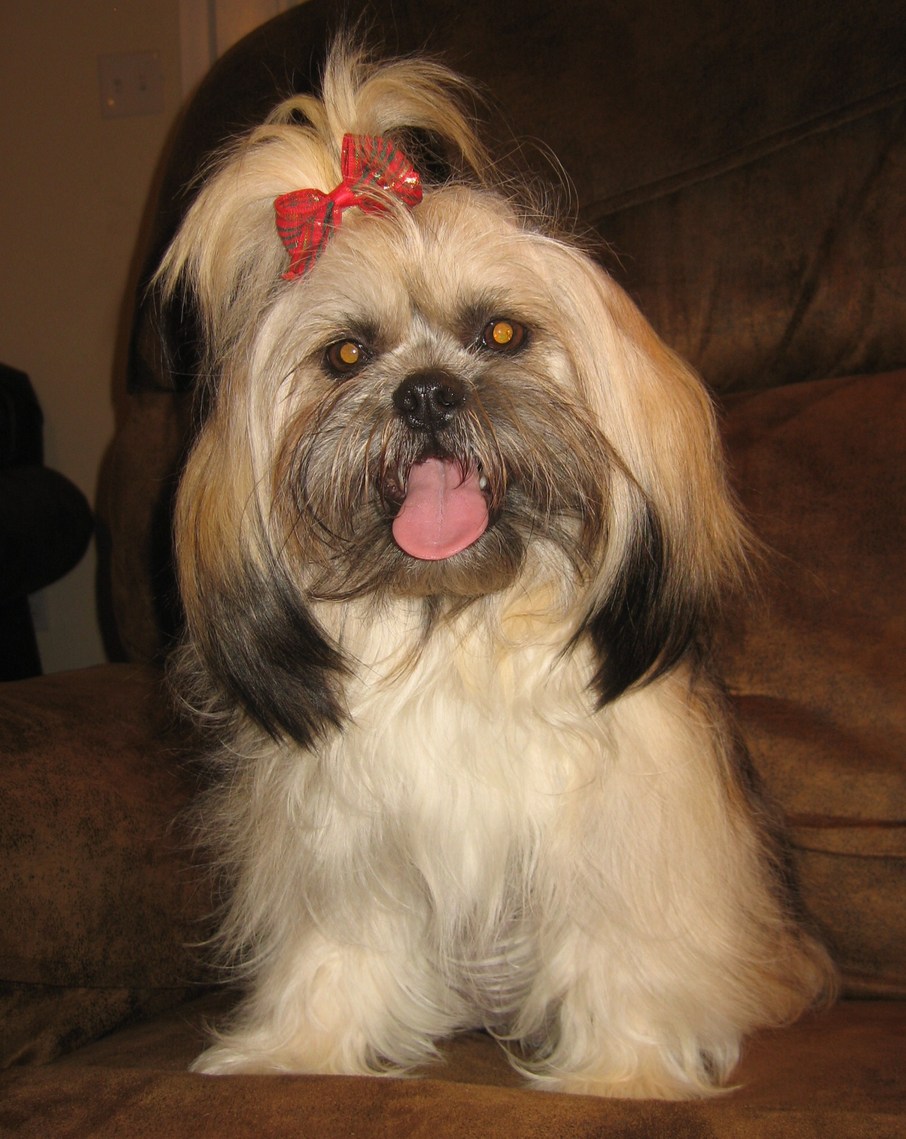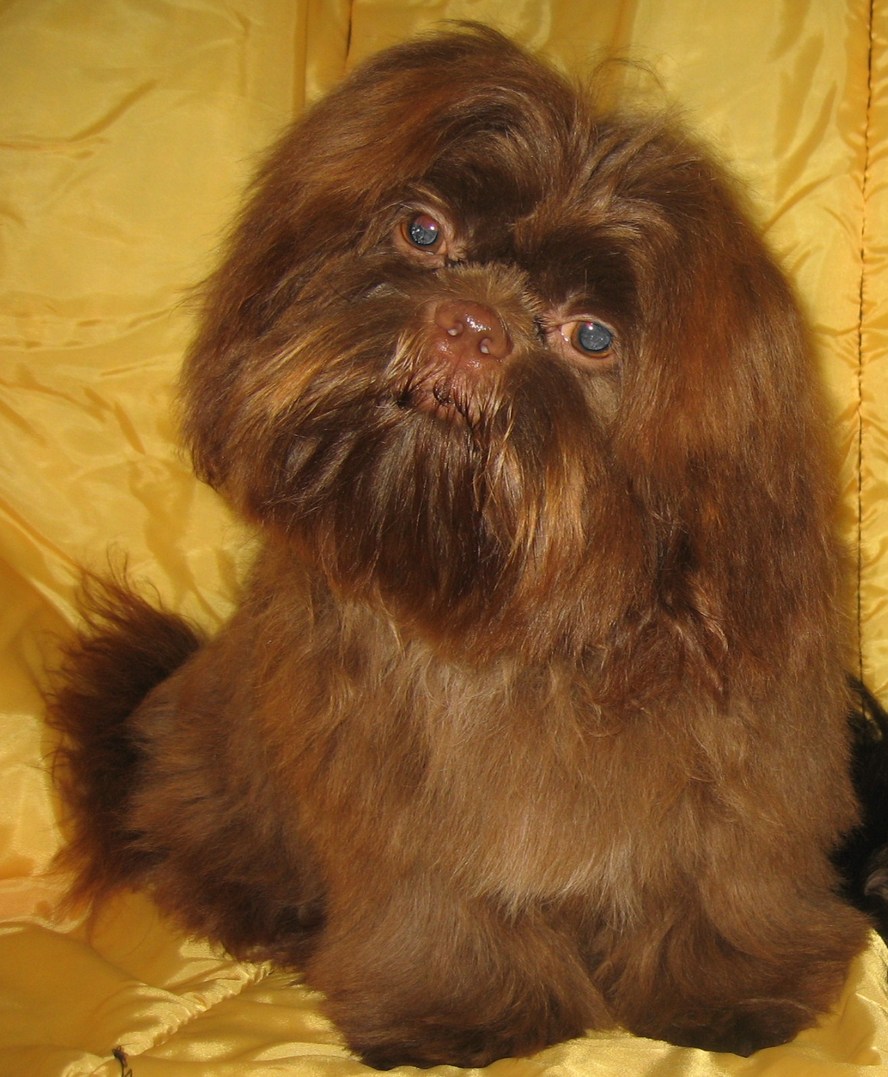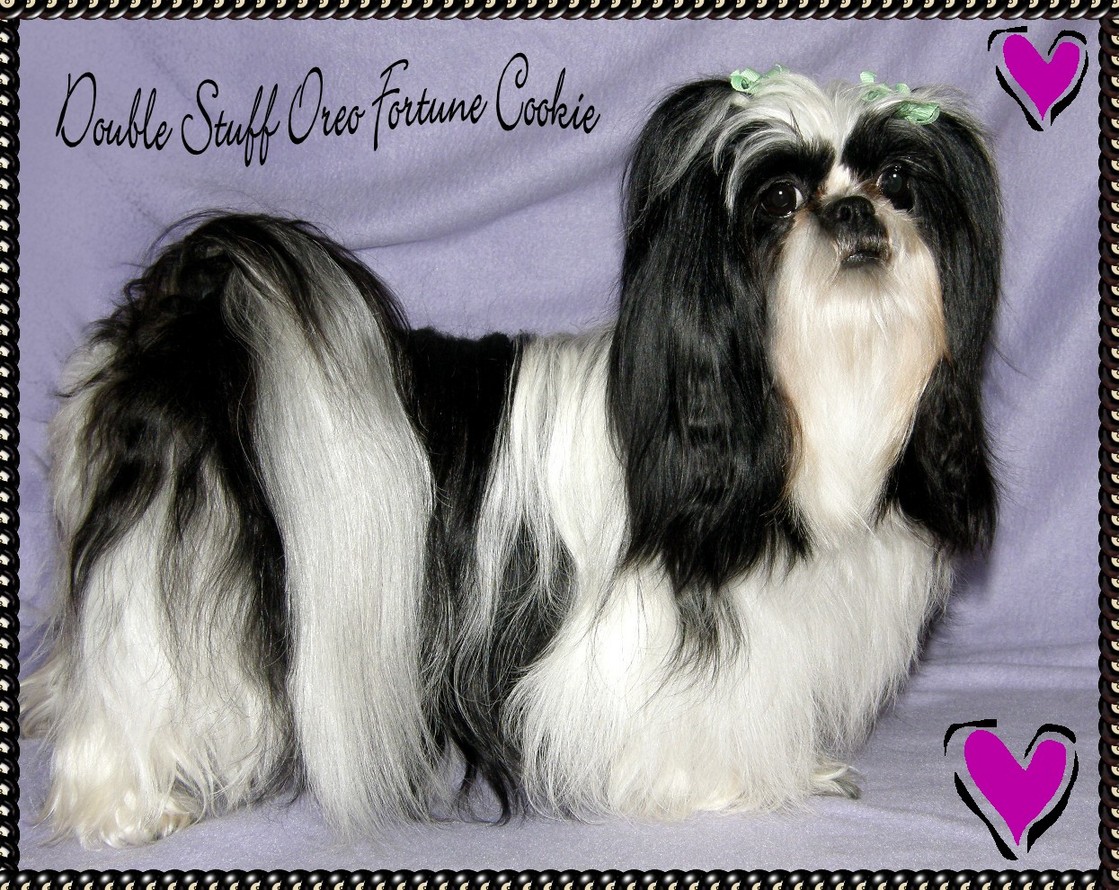 OREO
is our retired couch potato living with us here at
R Texas Star Shih Tzu's
in Warren, Texas​


BREANNE
is our retired couch potato living with us here at
R Texas Star Shih Tzu's
in Warren, Texas​
ONYX
is our retired couch potato living with us here at
R Texas Star Shih Tzu's
in Warren, Texas​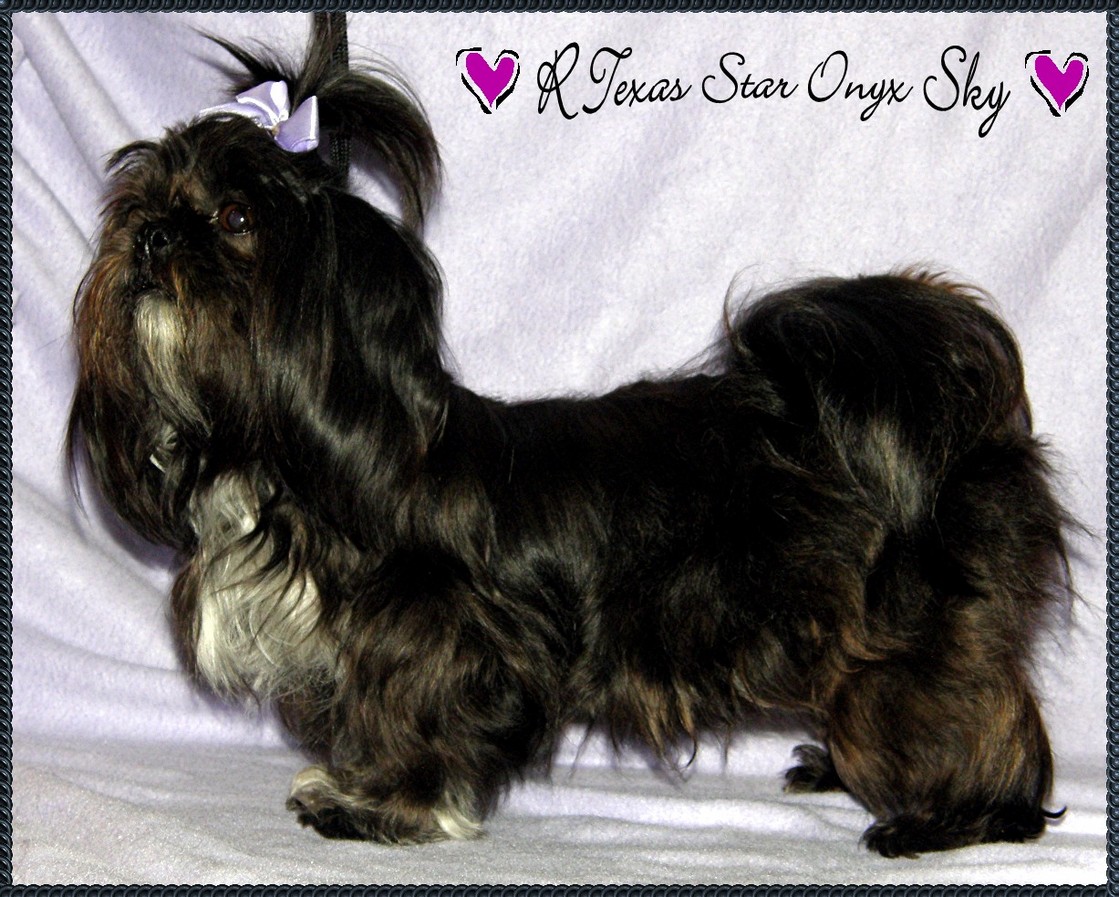 CHEYANNE
is now retired
​& lives with Fior ​from Spain but living in ​Flordia

BRIDLE
​is now retired
​& ​ lives with
​Kristy in Louisiana ​

ALAMO
​
now lives with
​
​a close friend, & Breeder,
Cecilia Holland,
of
​AKC Liver Brown Shih Tzu's,
​in the
​Dallas Area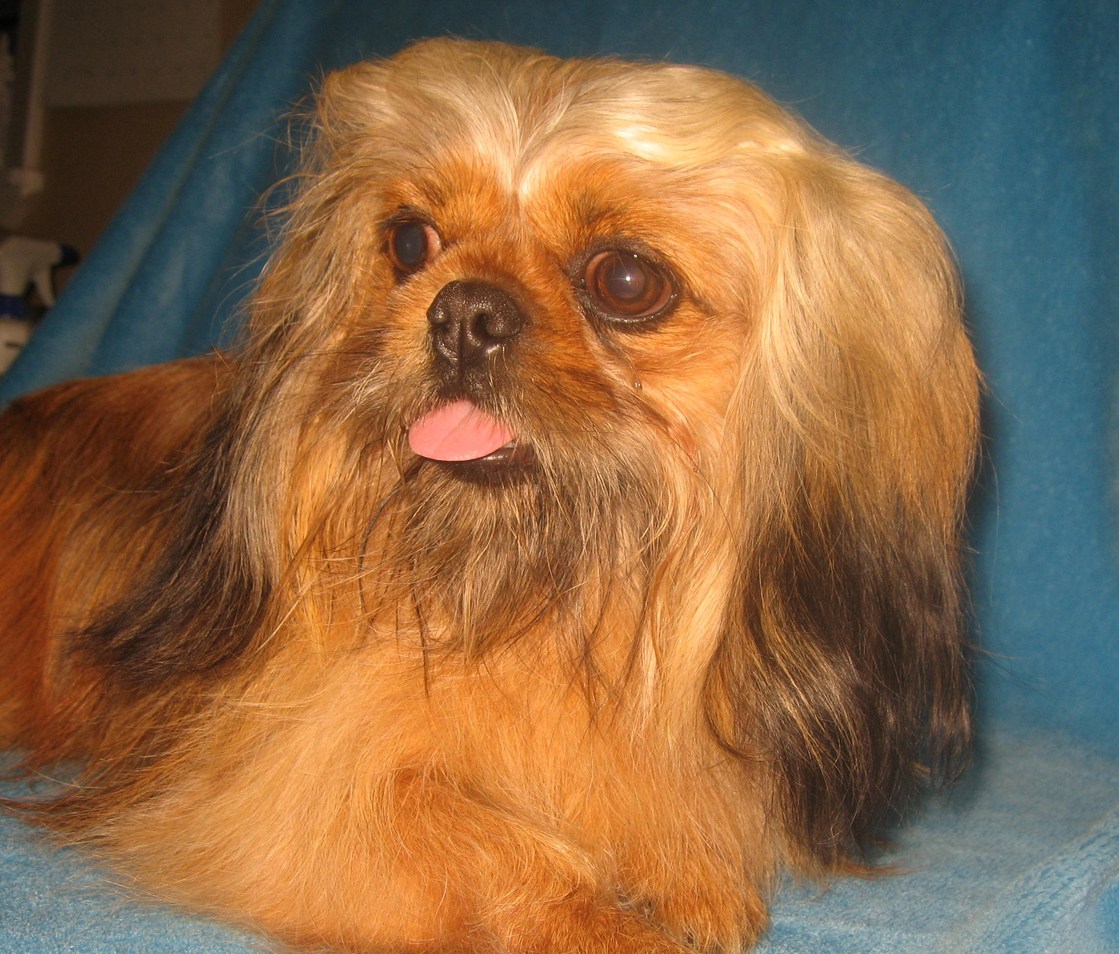 Tootsie Roll
aka "Tooty"​
​ is now retired
& lives with Bea,
​a close friend here in Warren, Texas​


Cowboy


​
is now living with
​Teresa in ​Pennsylvania
Cupcake
​ is now retired & lives with
Jo, ​a friend of mine in
​Woodville, Texas​
who also owns 2 of my
R ​Texas Star Puppies
Ginger & Spice
​ now live with
​ Connie in Silsbee, Texas
​a breeder friend of mine
who also owns 2 of my past
R Texas Star Puppies​
Sadie Sue
​
is now retired and lives with Gina in Arkansas
Kitty


​
is now retired and lives in Washington State
with Lynda, who also owns

Yum Yum

one of my past R Texas Star Puppies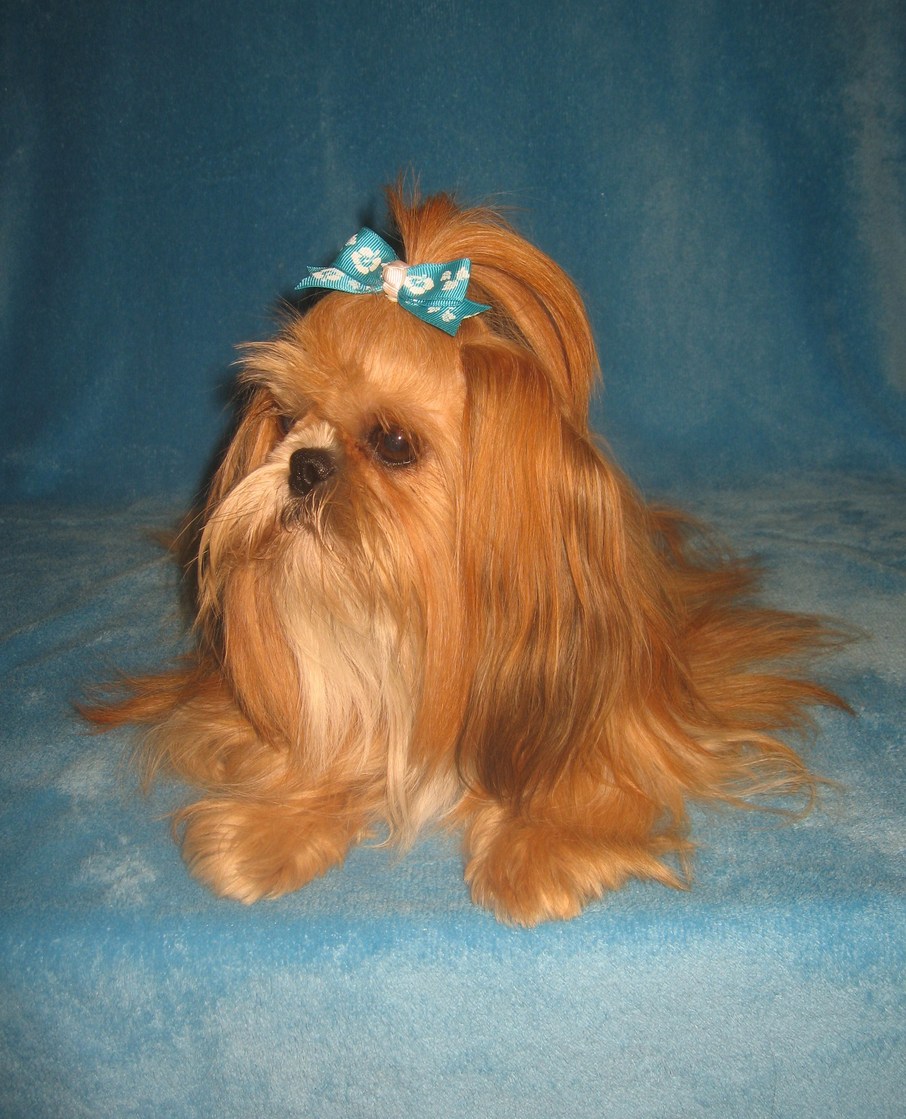 Dusty
​ came to me as 6 yr old adult and I retired him immediately and he now lives in Texas with one of my
​R Texas Star Customers.
Hi Shawn!!!!!!
Cheyanne is just the best gift I have ever received! I really want to send you photos of her. She is all love, care... she is the best dog ever. She behave just wonderful, she is not afraid anymore and love my husband. However, she wants me to be ALL the time with her! she is very lovely, playful (like a puppy) and get along with the rest of the dogs. She is healthy and love to walk in the leash. She can walk for about an hour. Of course in Summer I just took for 15 minutes and so close to the house. She eats very well, is good when I bath her , clean the teeth, and do what I want with her. You did a great job. I am in love with this princess. I feel she is like a baby. I love her to death! I keep her short, because of the terrible heat, sometimes very short due to the ticks and fleas issues here. She loves go to the backyard and run and run... of course our backyard is not that big as yours , but its a place to run. She loves sweet potatoes! love toys, and in general she is really, really a wonderful lady. Soon she will be due for the annual, but she is also good going to the vet. AH! she loves car rides, she runs

when I open the door so I take her with me! I want just to thank you for letting me having her and fulfill our lives with happiness. I promise I will take care of her forever and do what it takes to keep her happy and healthy! I definitely will send you photos of her soon, but remember her coat is short , so she does not look so beautiful as when you had it, She says hi to all of the furbabies there and of course to her mom! How are you doing with the breeding? is all ok? I will check now quickly your web to see, what's new! I do appreciate you took the time to write, Please keep in touch! Receive many fur-kisses from all of us and very specially from our shy-shy! Blessing for all your family!

Fior
Shawn
​Just wanted to tell you how much we love Cowboy. He was shy the first couple of days but his personality soon came out. He is very loving and playful. He isn't real crazy about the cold weather we have had lately but I think he is getting used to it. He goes out to do his business and is quick about it so he can get back into the warmth inside. He loves the kiddos here. He kisses them so much and is such a friendly little guy.
Thanks again for this wonderful little addition to our family.
Teresa
Hi, Shawn,
Kitty is well – and absolutely darling. ​Thanks so much, Shawn. Your info is extremely helpful!
​ ​I have a long standing policy of giving five full days of undivided attention to any new animal in my care. She's been wagging her tail today for the first time; ate much better than the last couple of days; and isn't as fearful. Her hyper-vigilance is clearly diminishing. All is going well.
​And, of course, it took her no time at all to decide to sleep on my lap when I'm reading or watching TV. However, her desire to be on my lap while I'm at the computer did not work out so well - she seems to prefer laying on the keyboard!! :-)
​And, inevitably, my "handler's eye" is appreciating her lovely conformation and movement - gorgeous topline, straight front and rear, lovely reach and drive - YUM!!
Lynda
Shawn,
Sadie is settling in nicely. Her tail is wagging most of the time and she seems comfortable.She has taken up with Billy pretty well already, but she is not too sure about Jacob yet. She has checked out the house and backyard. She seems to like lying on the kitchen floor stretched out on the cool tiles the best. She is eating and going potty, so I think she will be just fine. I will send some pictures later. I still need my daughter to help with these new fangled computers sometimes. Sadie is playing with her squeaky toy now. She is so cute! Thank you for letting us add her to our family.
Gina
---------------------------------------------------------------------------------------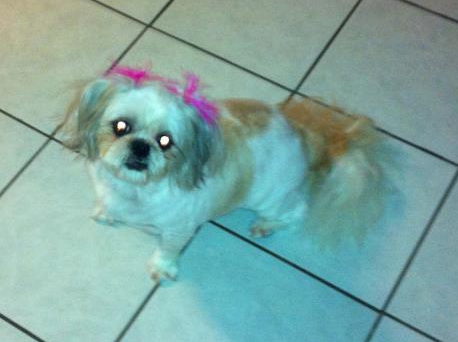 2nd letter.......
​​​Shawn,
Took little Sadie to the vet today for her rabies shot and checkup. she is doing great. She even wags her tail for Jacob now and goes into his room to visit occasionally. She loves Billy and makes him scratch her belly every chance she gets. But she is mainly my baby and gives me lots of love and kisses. As if on cue, she just wandered over for a quick hug and kiss. She is such a sweet baby! I keep meaning to take some pictures, but she is very camera shy. All I ever get is a blur or her backside. HaHa
Thanks again for our baby,
Gina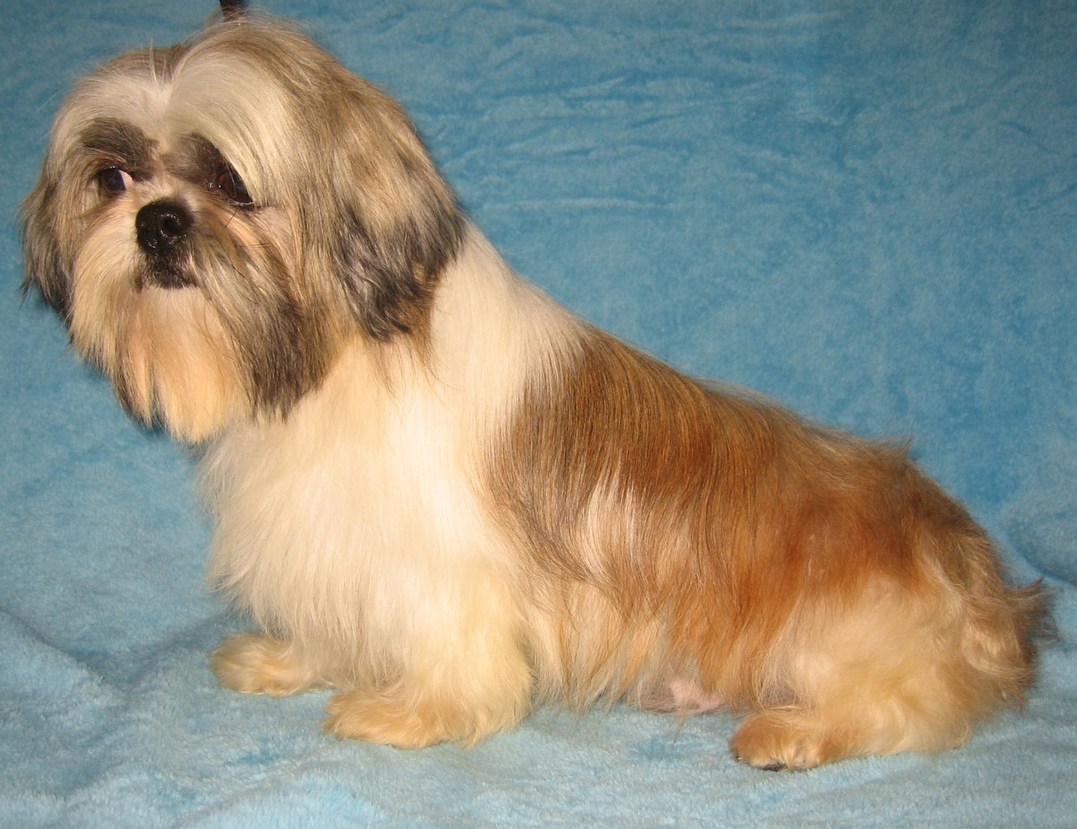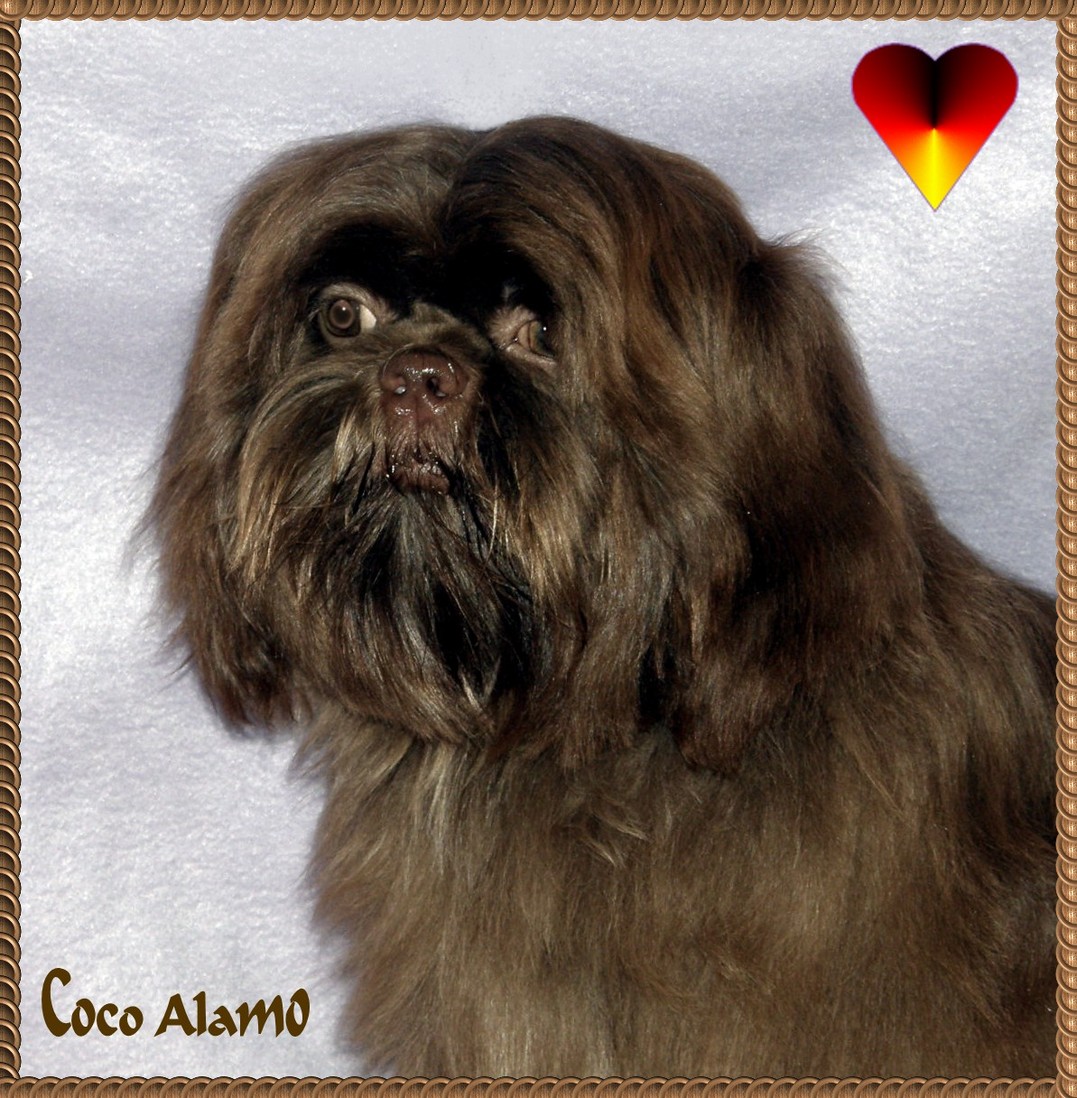 Retired & or Adopted Adults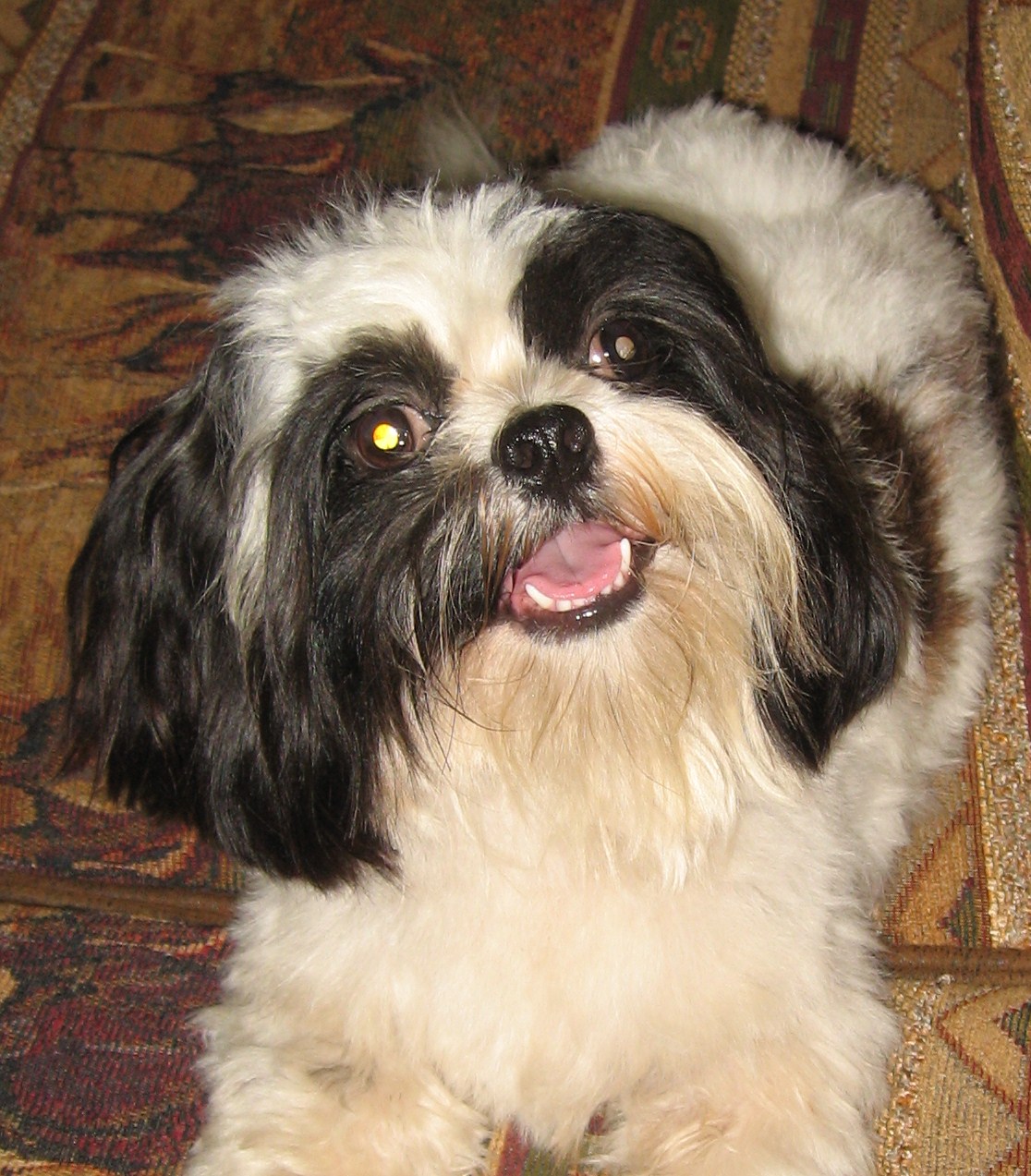 Bandit
​ Is my 1st Stud here at
​R Texas Star.
He is now retired and living with me
at R Tex​​as Star until
​I can find him a forever home.
Where he is the only man of the house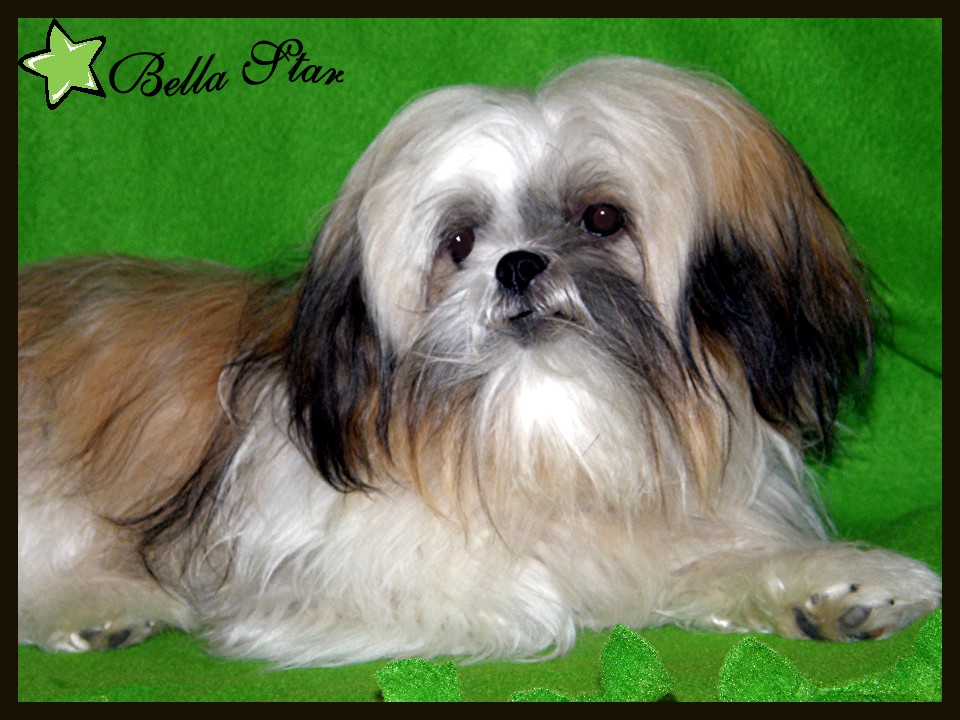 Bella
​ Is now retired and living with
​Kimberly in ​Zavala
One of my R Texas Star Customers
She also owns ​
Jersey Bell out of Bella
Rose
​​ Is now retired and living in Austin
with one of my
R Texas Star Puppy Customers
best fr​iend.